Lots-of-Dots Girl Painting
$15.99
Lots-of-Dots Girl Painting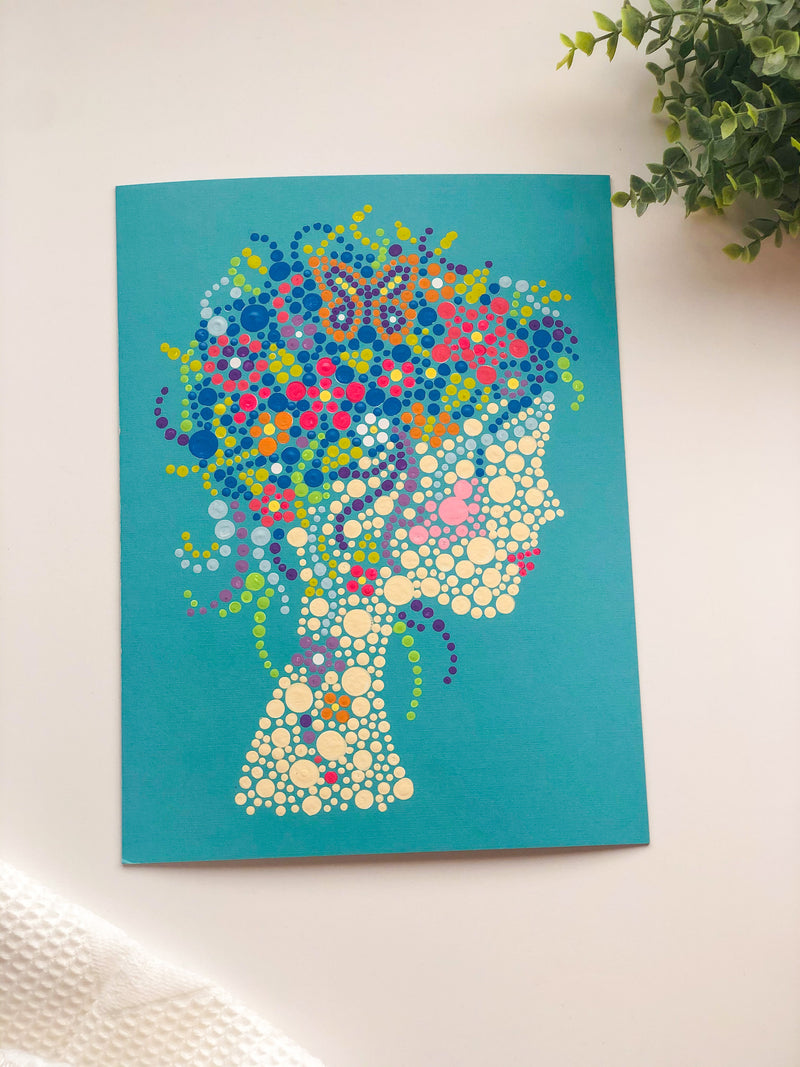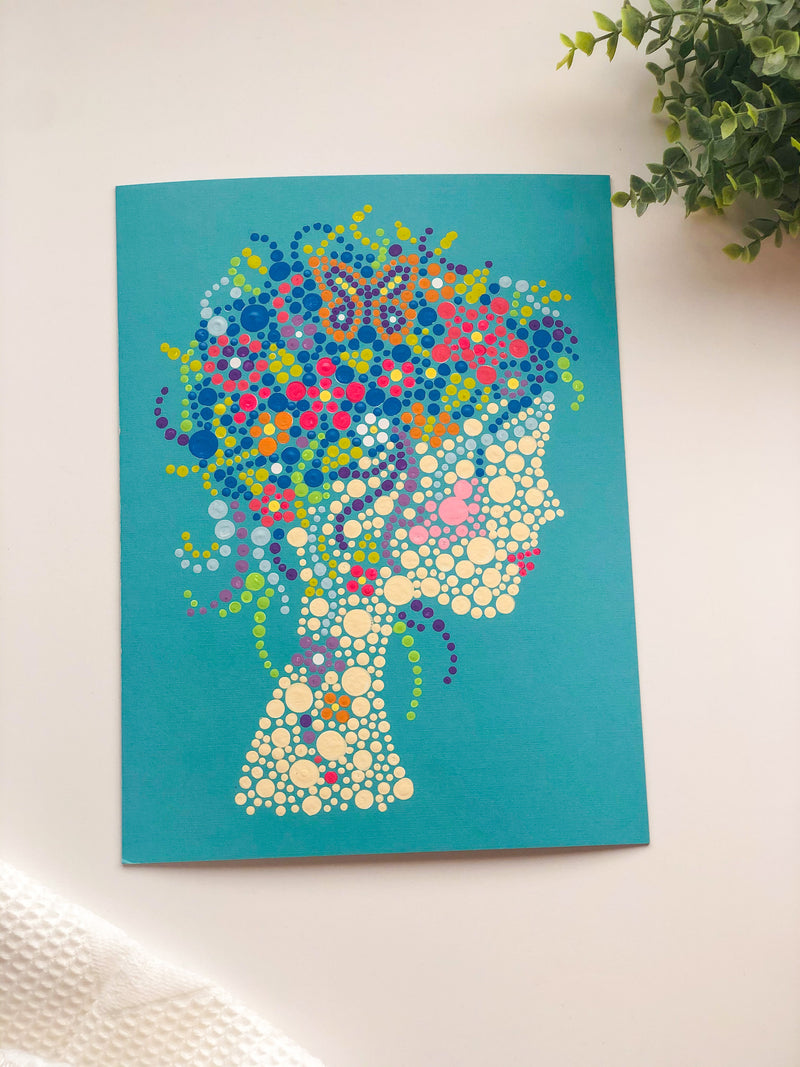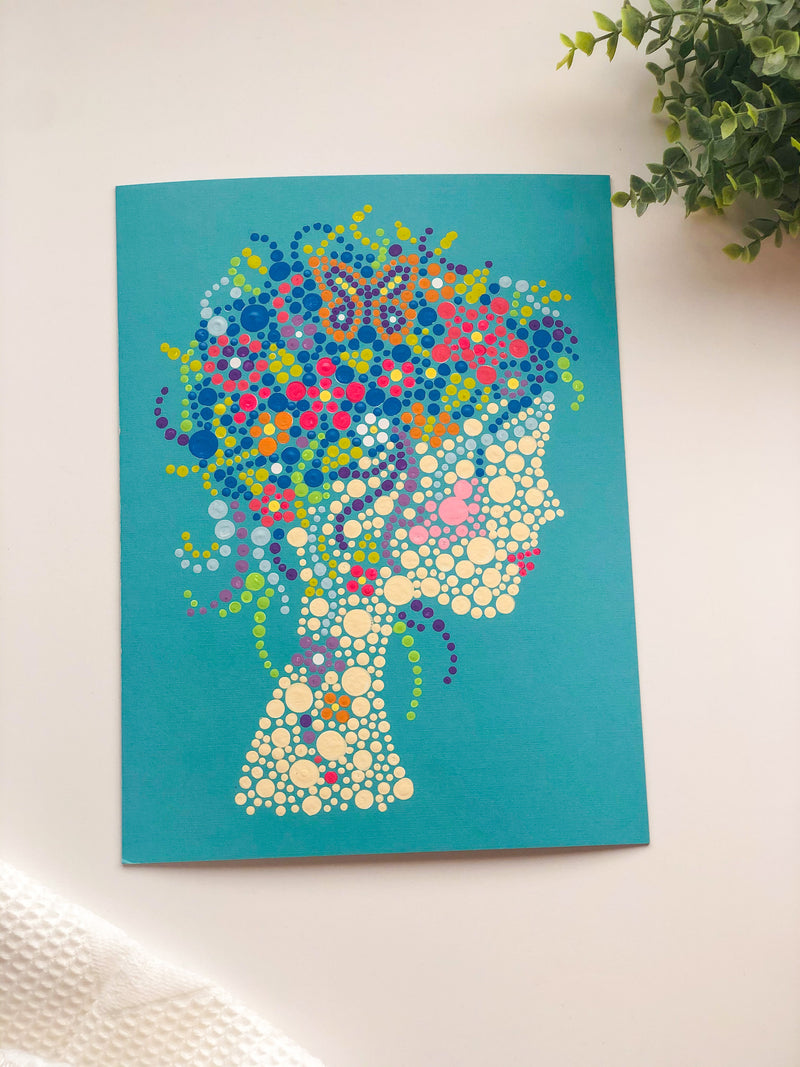 12 Acrylic Paints
4 Dot-Painting Tools
1 Board Template
1 Instruction Sheet/Diagram
This dot-driven technique is a fool-proof way to create a beautiful, unique painting. Gather up the product in the kits and grab a cup of water, paper towel, and a few toothpicks and let's get started!
Step-by-Step Instructions
1. Getting Set Up: You will need toothpicks to stir the paint, paper towels and a cup of water for cleaning the dot painting tools, and something to protect your work surface and clothing while painting.  To note: The paints in your kit are acrylic. They are easy to use and clean up with water. Stir the paint before using it. Paint too thick? Mix in a drop of water. If the paint dries out, it is ruined. Do not leave it uncovered for long periods of time. Please protect your clothing; the paint will permanently stain fabric. 
2. The first number on each paint pot is the number used on the board and chart. The identification code for each color is included in parentheses next to the pot number. (Areas without a number are to remain unpainted.) Match the size of the dot tool to the same size circle on the board.  You'll want to paint all the dots one color at a time, then move on to the next color. Be careful not to rub your hand on the wet paint! 
3. Pick your first color and dip the end of the tool in the paint pot.   You want just a small amount of paint on the tool. Wipe away any excess paint by sliding the tool along the rim of the pot or by dabbing the tool on a paper towel. Too much paint on the tool will cause the paint to spread outside the circle on the template. 
4. Lightly dab the tool on the board. 
That's all there is to it—Continue to dot away! It's best to start light and add a little more paint later if needed. (Hint: Use the smallest tool to fill in any areas that are a little light or need a second coat to completely cover the number.)


Epoxy Resin Artwork
$49.99

Modern Washi Tape Wall Art
$24.00

Speckled Denim Pillow Cover
$15.99
Lots-of-Dots Girl Painting
$15.99
12 Acrylic Paints
4 Dot-Painting Tools
1 Board Template
1 Instruction Sheet/Diagram

Epoxy Resin Artwork
$49.99

Modern Washi Tape Wall Art
$24.00

Speckled Denim Pillow Cover
$15.99