Sustainable Fabric Bowl Cover
$14.00
Sustainable Fabric Bowl Cover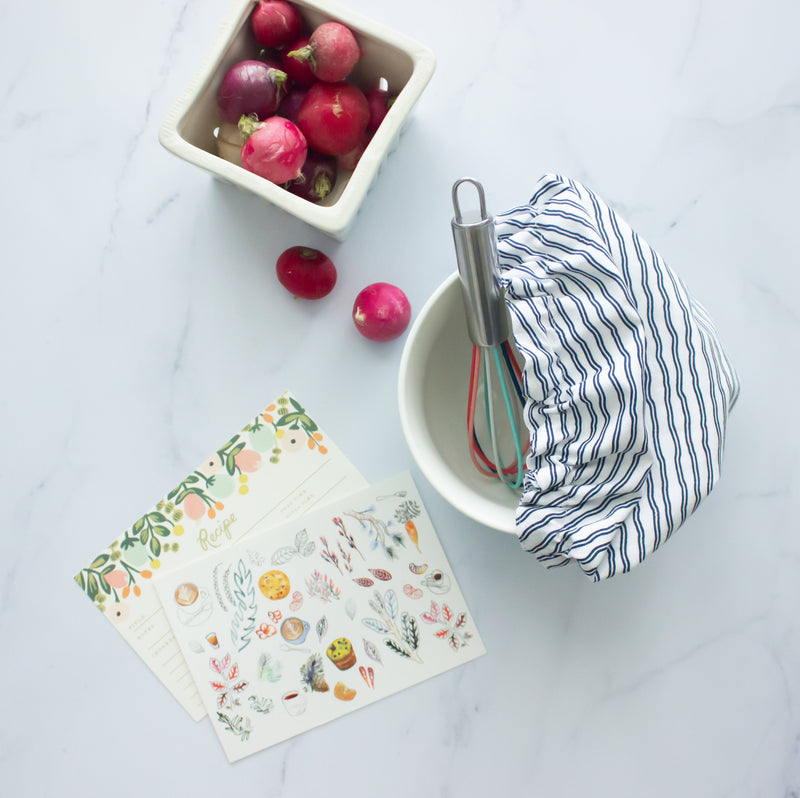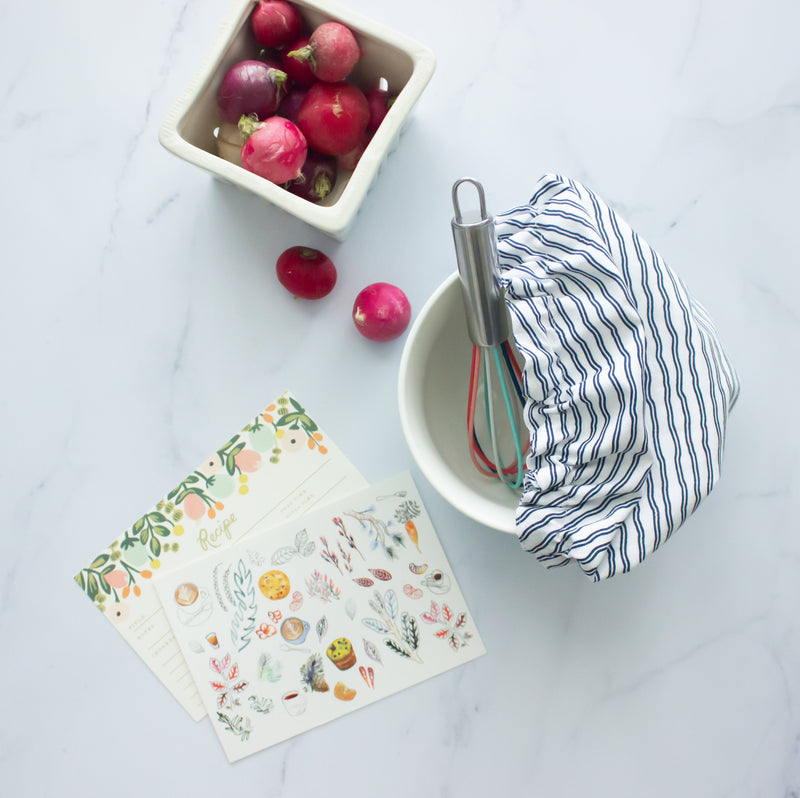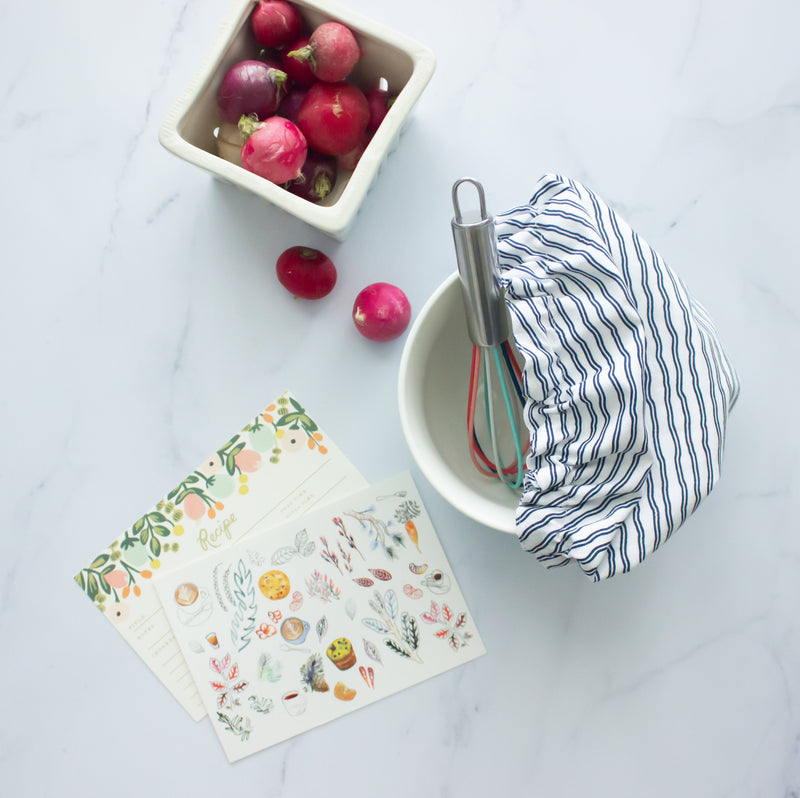 Cotton Wavy Stripe Fabric (1 yd)
¼ inch Elastic Cord (3 yds)
50 WT Cotton Thread White (500 yds)
Learn how to make these pretty fabric bowl covers to protect your food as an alternative to plastic wrap. Washable, reusable pretty cotton prints make a great housewarming present or any occasion gift. This kit includes a yard of fabric, so depending on the size of your bowls, you can make a whole set. In addition to the kit materials, you will need to grab a scissors, pencil, safety pin, and needle & thread or your sewing machine.  Let's get started! 
Step-by-Step Instructions
 1. Place your bowl upside down on the wrong side of the fabric. Trace 2 inches out from the bowl with a pencil. Trace another circle that's the same size.
2. Cut out the circle you traced with the scissors. 
3. Then place the two circles with right sides together and sew all the way around with a 1/4" seam allowance but leaving a 2 inch gap between where you start sewing and where you stop. Flip it right side out and iron the edges down. 
4. Sew a circle with a 1 inch seam allowance all the way around the circle.
5. Cut a piece of elastic cord about 5 inches smaller than the circumference of your bowl. Then attach a small safety pin to one end of the elastic. 
6. Thread the elastic through the fabric, using the safety pin to help you push it through. Once it is all the way through, remove the safety pin and sew the ends of the elastic together on the machine or by hand. 
7. Fold the ends of the opening under and sew them down. Continue all the way around the circle to make a top stitch using a 1/8" seam allowance, being careful not to catch the elastic in the stitch.
Sustainable Fabric Bowl Cover
$14.00
Cotton Wavy Stripe Fabric (1 yd)
¼ inch Elastic Cord (3 yds)
50 WT Cotton Thread White (500 yds)