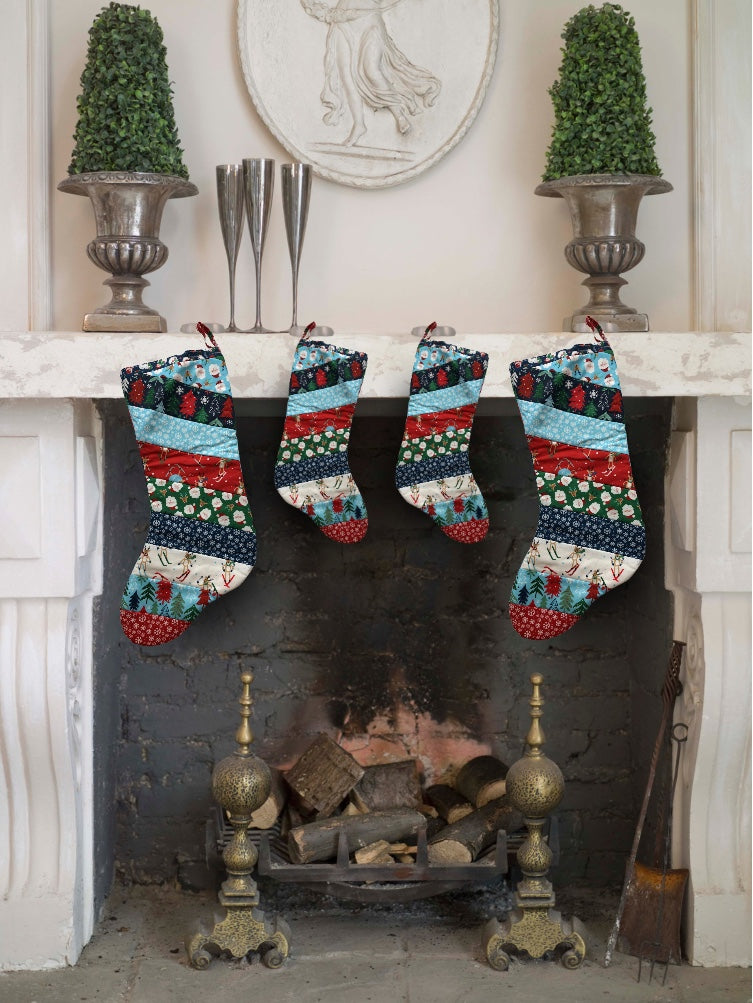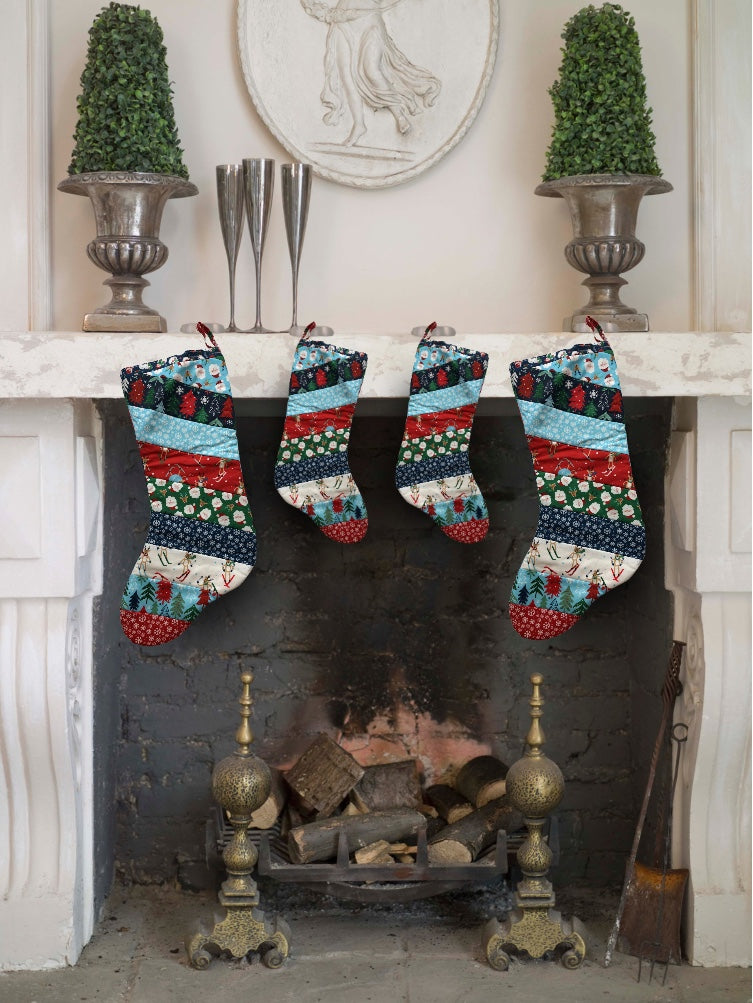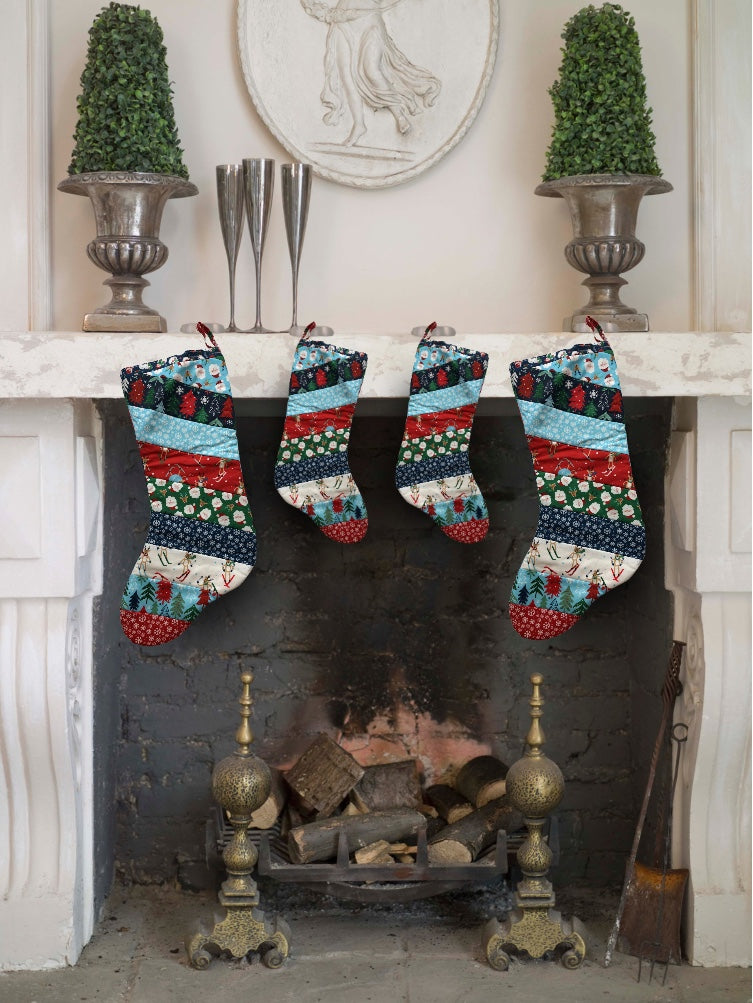 Assorted Fabric Strips (Jelly Roll)
50 WT White Cotton Thread
Templates (Large & Small)
These stockings are the perfect addition to your holiday decor! The variety of festive patchwork used for this project adds a fun twist to these traditional decorations. There is enough fabric included to make 2 large & 3 small or 6 small ones – whatever your family makeup. Grab your sewing tools -- scissors, pins and an iron -- and let's get started!
Step-by-Step Instructions
1. Cut out the stocking shape from the templates. If using the large size, assemble them by taping the pieces together where they say "Attach part 1 here" and "Attach part 2 here".
2. Gather enough fabric strips from the jelly roll to cover the entire template (approximately 15-18 for the large). Trim to different widths if desired. 
3. "Audition" fabric strips in the order you like before you start sewing. Remove the strips except two middle strips, but keep them in the planned order. 
4. Place middle strips in place and pin adjacent strips right sides together. 
5. Sew strips together using a ¼ inch seam allowance. Press the strips open. 
6. Continue adding fabric strips using the same method of sewing right sides together, then press open. (Pressing will help keep your fabric strips neat.) 
7. Lay the stocking pattern over the quilted piece and cut the stocking front. Cut a backing piece facing the opposite direction from the front. You will now have a front and back piece. 
8. Match up the front piece with the back pieces right sides together. Sew top edges together using ¼ inch seam allowance. Press the seams open. Sew all the way around the pieces using a ¼ inch seam allowance.
9. Before turning the right sides out, trim fabric close to seam allowance and clip curves of the outside portion of the stocking. Turn right side out. Carefully shape and press the stocking, especially the top edge. 
10. To create the hanging loop, cut a scrap 1.5x6 inches. Fold in half and crease. Open and fold the sides into the crease. Press with the iron. Fold in half again and top stitch the open sides closed. Fold loop in half and pin to the inside of the back seam of the stocking. Sew it in place at the same time you topstitch the top edge of the stocking. Top stitch at the top and bottom to give the trim a finished look. 

Reversible Smock with Pockets
$19.99

Sustainable Fabric Bowl Cover
$14.00
Sheep Embroidered Pillowcases
$19.99
Quilted Stockings
$42.50
Assorted Fabric Strips (Jelly Roll)
50 WT White Cotton Thread
Templates (Large & Small)

Reversible Smock with Pockets
$19.99

Sustainable Fabric Bowl Cover
$14.00
Sheep Embroidered Pillowcases
$19.99