No-Sew Fabric Book Cover
$9.99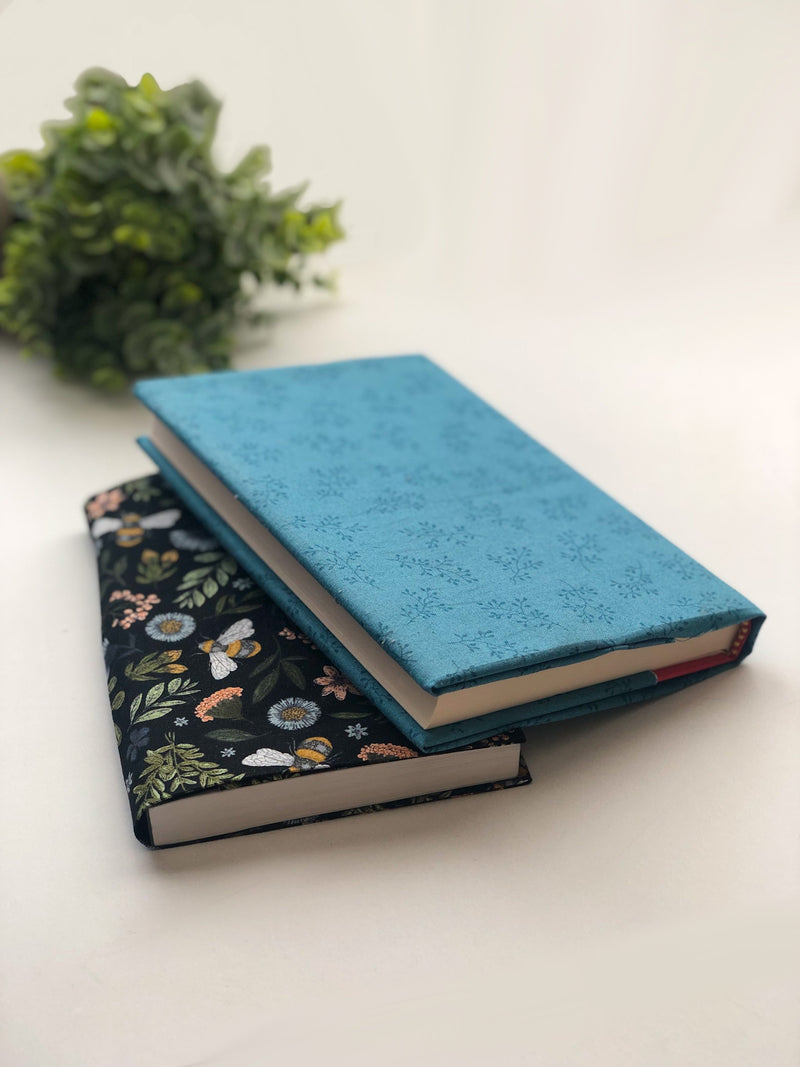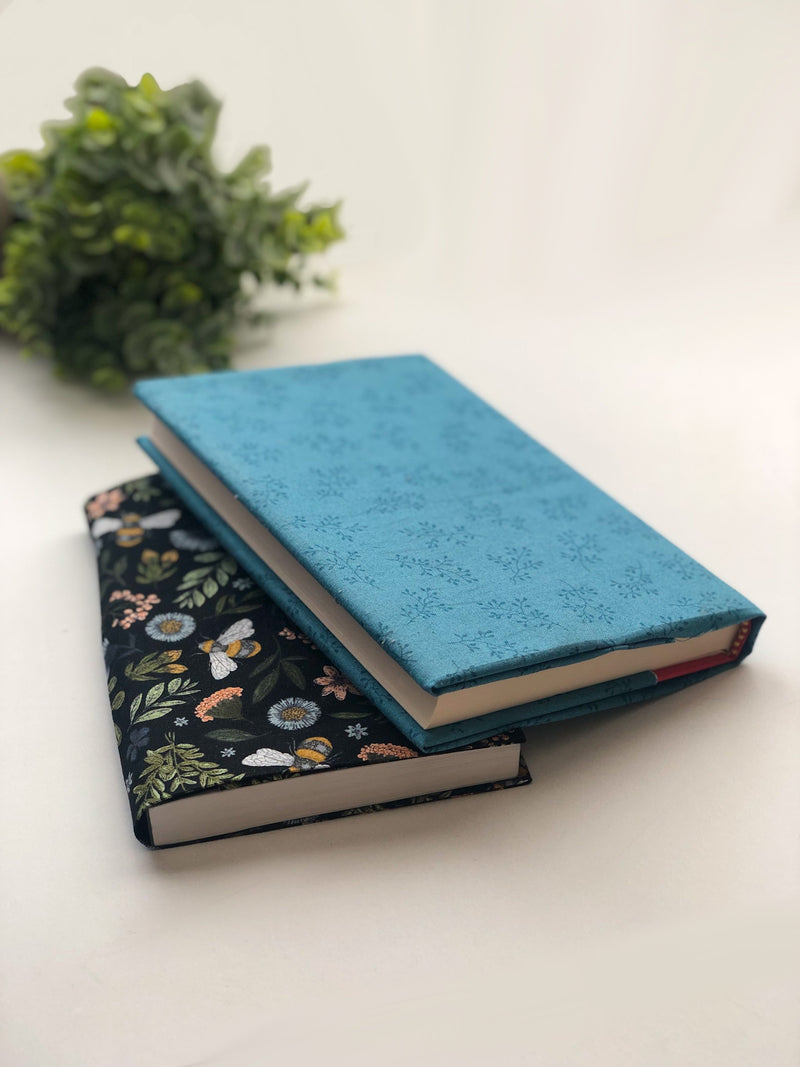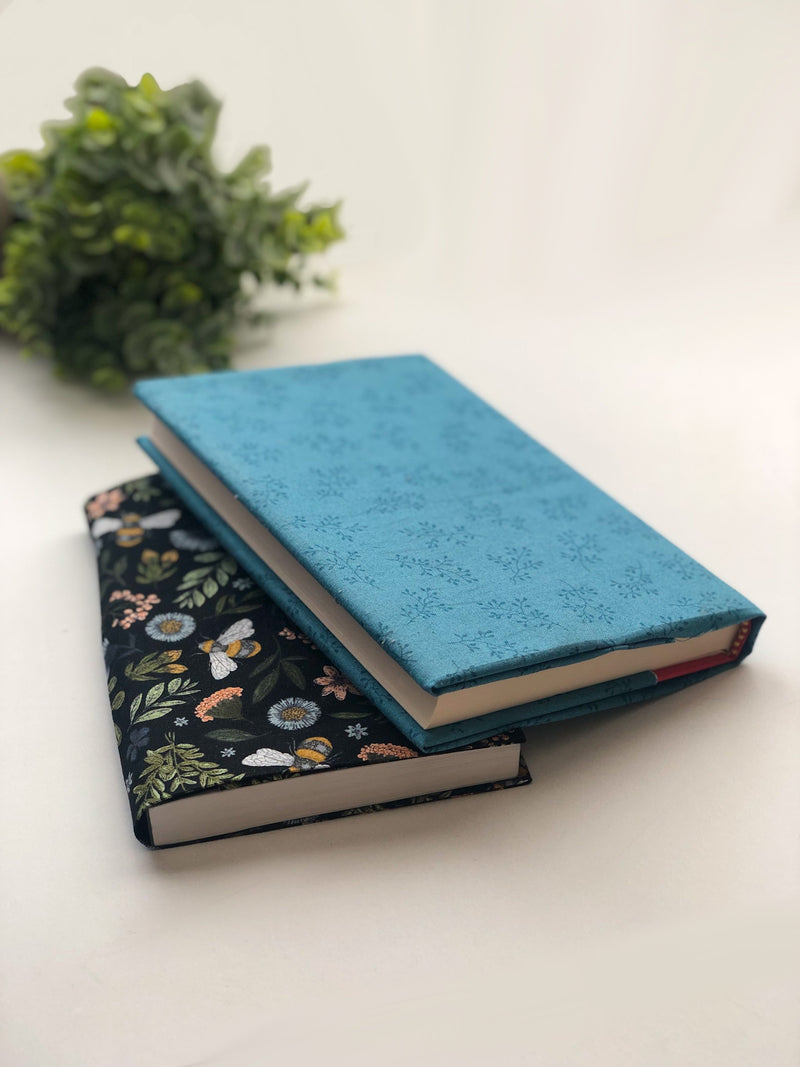 Olive Branch Blue Sky Fabric (1/2 yd)
Heat-N-Bond Interfacing (1/2 yd)
These no sew book covers are so easy to make! Cover your heavy-use books - notebooks, bullet journals, planners -- to keep them in good condition. Or, cover a bunch of old books and stack them on the shelf for decoration.  In addition to the kit materials, you will need scissors, measuring tape, and an iron. Let's get started!
Step-by-Step Instructions
1. Cut and iron your fabric piece. Measure the height of your book and the "wrap-around" width of it from edge to edge with the book closed. 
2. Next, cut a piece of fabric that's 1 ½" taller than your height measurement and 8" wider than your width measurement. If you have wrinkles in your fabric, iron them out. 
3. Fold and iron the long edges:  Lay your fabric out on an ironing board with the print side down. Iron a ¾" fold along the entire length of both the top and bottom edges of the fabric. 
4. Bond the edges: Take a length of the Heat-N-Bond and place it under one of the fabric folds that you just created starting 4" from each end. 
5. To activate the Heat-N-Bond, place a damp cloth on top of the fold with the Heat-N-Bond tucked inside and press with an iron of the "wool" setting for about 20 seconds. Continue bonding the fold down the length of the fabric piece and then repeat along the length of the second folded edge. 
6. Create the book end pockets by folding your fabric over 4 inches from the end and place a 4 inch piece of Heat-N-Bond inside the top of the fold. Bond the fabric using an iron and damp cloth (see step 5).
7. Repeat this with the three other 4 inch Heat-N-Bond pieces — one for the top of the fold and one for the bottom of the fold on each end of the book cover. 
8. Place the ends of your book into your beautiful new fabric cover and you're done!

Macrame Hanging Bags
$10.50

Modern Washi Tape Wall Art
$24.00

Geometric Paper Hummingbird Wall Art
$19.99
No-Sew Fabric Book Cover
$9.99
Olive Branch Blue Sky Fabric (1/2 yd)
Heat-N-Bond Interfacing (1/2 yd)

Macrame Hanging Bags
$10.50

Modern Washi Tape Wall Art
$24.00

Geometric Paper Hummingbird Wall Art
$19.99